Rick Sadle updates us from South Africa.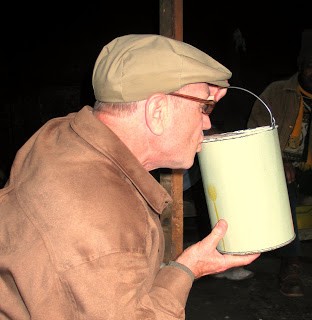 My South African guide Andy, not too long ago a jailed victim of the apartheid government's brutal repression, led us down a muddy, cluttered, path between rows of ramshackle shelters in Langa Township a few miles outside of Cape Town. We headed through a doorway partially covered with a torn cloth of indeterminate origin. We entered a technically illegal "Shebeen," one of the local self-brew beer halls that dot the local townships. For the next hour, we sipped the local brew from a communal bucket, while being reminded of the wonderful spirit of sharing that drives this young nation emerging from the shadow of apartheid. They don't have much but they share what they do even if it's only a story and a laugh.
When you look closer at the squalor outside, signs of rebirth are everywhere. Rather than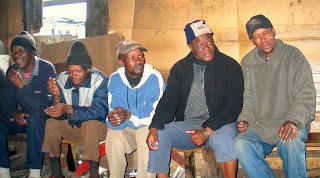 dessert the places they were forced to relocate to, many are staying and building. Makeshift B & B's, food stands, cafes, and single item shops sprout with signs of small affordable improvements and every block finds new construction by those who can afford it. The spirit of community and the excitement of possibilities made my visit inspirational rather than depressing.