Moosetard Mustards from Fairbanks, Alaska
Rick Sadle updates us from Fairbanks, Alaska.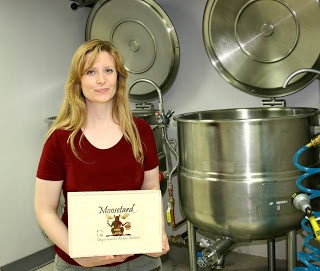 One of my favorite new condiments in my refrigerator are several flavored mustards from Fairbanks Alaska. When my family went to Alaska last summer, we met a charming young woman named Kasha who used to make mustard for her friends from an old family recipe.
She flavored them with syrups made from handpicked local berries and wildflowers. They were in such demand that she kept creating larger batches and soon had a booth at the local Fairbanks Farmer's Market. The rest as they say is history. Local stores demanded to carry the popular products and soon they were on sale all over the state and beyond.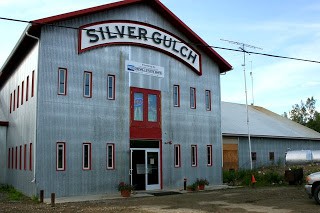 I use these unique gourmet mustards on sandwiches of course but also in dips and for basting meats and seafood, salads, gravies, sauces and more. There a bunch of flavors. I rotate them but always have several made with beer, spruce, cranberries, ginger and habanero peppers.
This is the building that houses the Moosetard factory, just outside of Fairbanks, AK. You can order Moosetard direct plus get more information and recipes here. We are also selling several flavors at Salvador Molly's.
Lately, I've been using Moosetard to make a quick, easy and low fat sauce for boneless skinless chicken breast:
Moosetard Chicken Breasts (low fat)
(serves 4)
Ingredients
4 boneless skinless chicken breast
1 tbl olive oil
2 tbl low fat mayonnaise
2 tbl non fat plain yogurt
2 tbl Moosetard (any flavor, I like Savory Spruce or Ginger Birch)
salt and pepper
Directions
Generously salt and pepper chicken breasts. You can flatten them a little if their thickness varies greatly. Mix the mayonnaise, yogurt and Moosetard in a small bowl. Heat a sauté or frying pan with the olive oil medium hot. Place the breast in the pan and cook without moving 3 to 4 minutes until browned. Turn and cook until done. Remove the breast and hold on a warm plate. Pour the Moosetard/mayo/yogurt mixture in the pan and turn the heat to medium low. Stir and scrape off and brown bits for flavor. Cook two to three minutes until smooth. Pour over chicken and serve.