Summer Corn, Crab & Tofu Salad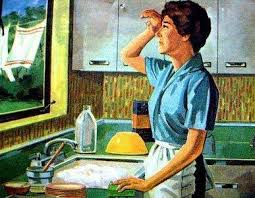 The "it's too hot to make dinner" salad
Serves 6-8 (or 2 ravenous teens!)
1/2 lb extra-firm tofu
1 tsp Vietnamese fish sauce
1 lb shelled, cooked crabmeat*
+/- 1 cup fresh, raw corn kernels, cut off the cob
4-6 Tbsps Greek yogurt
4-6 Tbsps mayonnaise
4 Tbsps grated sweet onion (Walla Walla, Vidalia, Maui)
3-4 grinds fresh black pepper
Optional but lovely: 2 tsp fresh minced dill, basil, marjoram, green onion
6-8 toasted outdoor or French rolls brushed with melted butter
OR
Fresh butter lettuce, sliced cucumbers, sliced tomatoes
Plenty of lemon/lime wedges
An hour or two ahead: Drain the tofu well, then shred in a bowl using two forks. Drizzle with the fish sauce and chill.
Half hour to one hour ahead: Drain tofu again, pat dry with paper towels. Mix with all remaining ingredients, place plastic wrap directly on surface, chill.
To serve, toast and butter rolls, fill while hot, squirt with fresh lemon and eat immediately, preferably with your bare feet in sand or grass.
Alternately, line pretty china plates with market-fresh butter lettuce leaves and thinly sliced cucumber and tomato. Top with crab salad, garnish with lemon slices and serve at a sunny table with iced green tea and good friends.
*Crab – please, please use Dungeness crab. It's sweet flavor is better than any other variety. However, this salad can be done with all tofu and vegannaise, etc., or with last nights' leftover shredded rotisserie chicken, lightly poached and minced shrimp…whatever catches your fancy.