Pork chops with apples!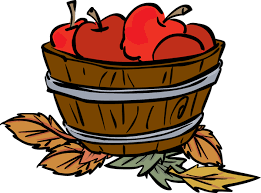 Serves 2
4 each thin-cut, bone-in center-cut pork chops*
1 cup unfiltered apple cider
1 Tbsp. dark brown sugar OR B grade Maple syrup (no pancake syrup, B grade is darker & richer, You can use regular A grade maple syrup, if that's what's in your pantry)
1 Tbsp. Kosher salt
1 tsp. freshly ground black pepper
Tiniest pinch of ground mace
1 3-4" branch fresh rosemary
3 ripe red jalapenos, sliced thin (Remove seeds if you like it mild. We like about half seeded, half not.)
2 large apples, peeled, cored, sliced ¼" thick
1 large sweet onion, peeled, sliced thin
1-2 Tbsps. vegetable oil
Marinate pork chops with cider, sugar/syrup, salt, pepper, mace and rosemary overnight in a ziplock bag placed in a bowl or pie tin to catch any spills. The best spot for this in your 'fridge is the bottom shelf.
Heat a heavy skillet over medium heat. Add oil and heat it until it shimmers.
Pat dry the pork chops, reserving the marinade and rosemary branch.
Cook chops for 4 minutes per side, then move to a warm platter and cover with foil to rest.
Turn heat up to medium-high, add apples and onions and cook until onions begin to brown.
Add reserved marinade and rosemary and sliced red chiles to the pan with the apples and onions.
Bring to a full boil, then reduce heat and simmer about 10 minutes, or until sauce in thickened.
Turn off heat and remove rosemary branch from pan.
Slice meat from chops. Lay a nice bed of the apple-onion-chile mixture on a warm plate and top with the sliced meat. Garnish with a fresh rosemary sprig, if desired.
This is great with some simply steamed brown basmati rice or roasted sweet potato wedges.
*Try this with lamb chops, too!